What Makes ICFs The Better Building Choice?
Durability, Strength and Efficiency
ICF's Are The Better Building Choice
ICF stands for Insulated Concrete Forms. An ICF consists of two panels of Expanded Polystyrene (EPS) foam insulation. Basically, to build an ICF structure, you assemble polystyrene blocks that fit together like Lego. Reinforcement bars are placed horizontally and vertically in the ICF. Then you pour concrete down the middle of them and that forms your outer walls. You end up with an insulated, reinforced concrete wall.
The resulting structure has
strong walls
disaster resistance and safety
mold, rot, mildew, and insect resistance
sound-blocking ability
overall comfort
energy efficiency and resultant cost savings
The Benefits to Builders are
fast, easy construction
flexibility
light weight for easy shipping and erection
compatibility with carpenter trades
ability to meet higher energy code mandates with less complicated construction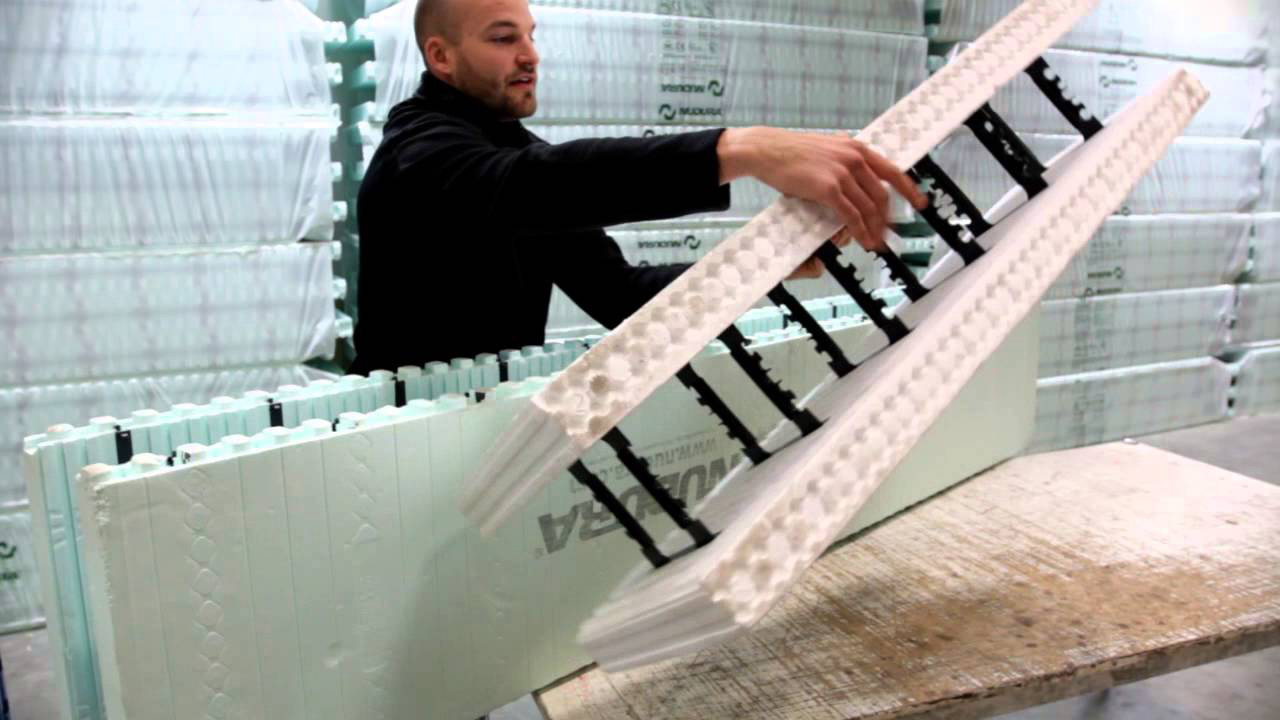 ICFs Provide Building Durability
NUDURA ICFs offer a structure built out of concrete, one of the most durable building materials which result in buildings that stand the test of time.
Get a quote
Improved Indoor Air Quality
NUDURA Buildings are airtight structures that enable building mechanical systems to heat, cool and ventilate the structure more efficiently, creating a healthier living or working environment. NUDURA ICFs do not emit CFC's or HCFC's so the indoor air quality is vastly improved.
Mold Resistant
NUDURA ICFS have been laboratory tested and will not support mold growth unlike traditional wood frame structures. This provides healthier indoor living and working environments.
Waste Reduction
The unique 4-Way Reversible System from NUDURA creates less waste during the construction process, sending less waste to our landfills. All waste is 100% recyclable.
Energy Performance
A NUDURA structure can provide Performance Values as high as R-50. This can save up to 70% in annual energy costs. Building with NUDURA Insulated Concrete Forms reduces the structure's carbon footprint on the environment as it reduces the building's operational energy demands.
Top Notch Building Components Has A Network of Resources to Help You on your Next Project
We would be happy to send you a list of partners in your area
Contact Us
After going to our local Home Show I was able to speak to Daniel Byers who had a display set up. He had lots of great things to say about ICF building and was very Knowledgeable about the correct way to use and build with this system. So I decided to use this system in the Basement only. Daniel was great from start to finish. Thank You Danield! Looking forward to the next one.